' KESEJAHTERAAN HEWAN CERMIN JAKARTA MAJU ' (#KHCJMDKI)
On September 19, 2015 Jakarta Animal Aid Network ( JAAN ) conducted a presentation for Jakarta's Governor Mr Ir. Basuki Tjahaja Purnama, MM  (Ahok) regarding Animal Welfare. The purpose of the presentation was to present options to improve the welfare of animals in general, how to effectively control the population of stray cats and dogs, mass education,  responsible pet ownership, microchipping (as part of responsible pet ownership), proper rules & regulations and a SOP for breeders and eventually a clinic/education center on wheels in each area in Jakarta that can facilitate all the above.
Mr Ir. Basuki Tjahaja Purnama, MM agreed with all of the above and instructed the Ministry of Agriculture to work with us on this!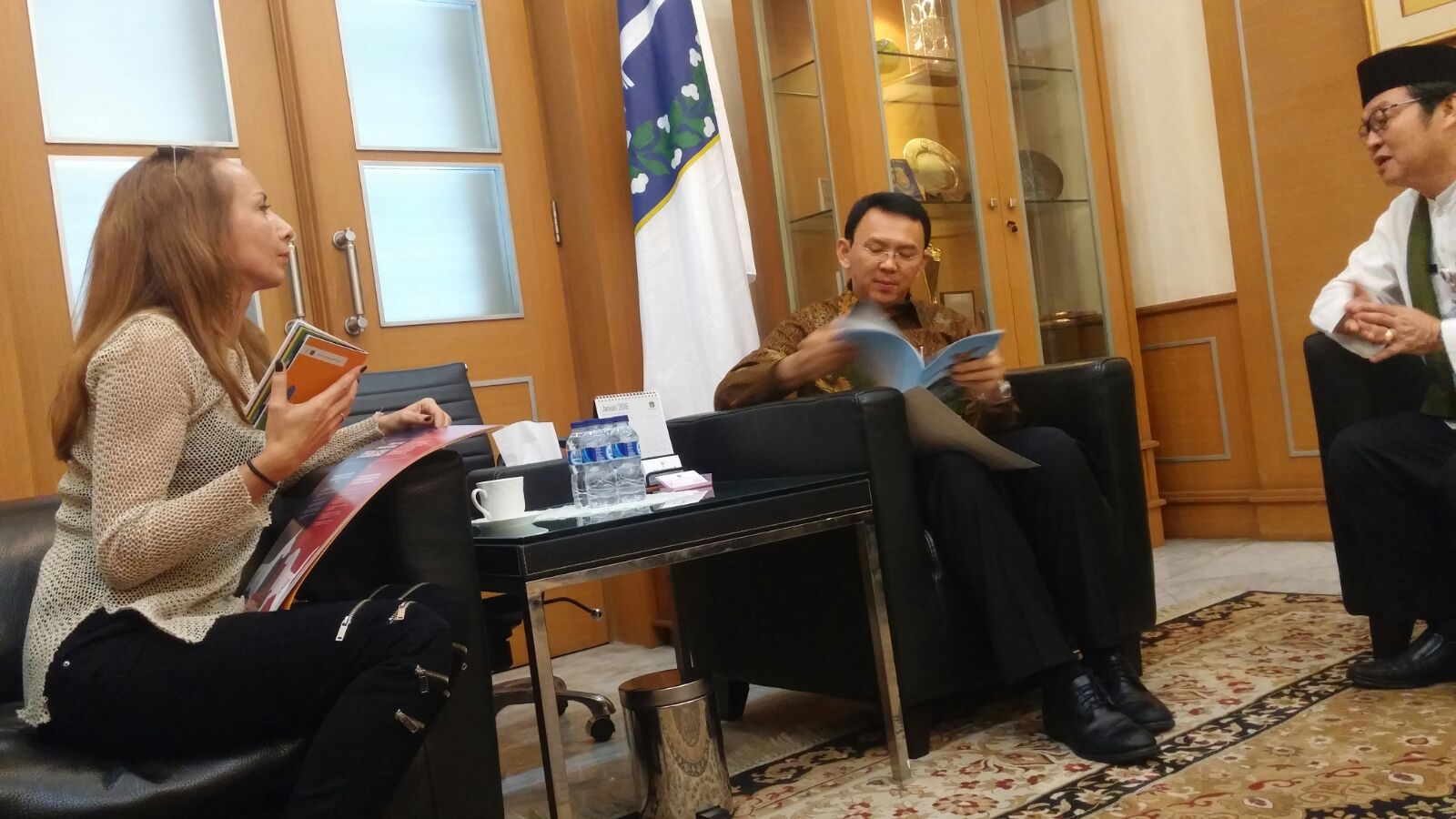 We are obviously very happy with this outcome and the prospect of making Jakarta a caring and animal friendly city where people understand the concept of animal welfare . This is not going to happen overnight and a lot of work lies ahead of us to achieve all this, but it is for sure a great beginning to improve animal welfare .
JAAN and the  Ministry of Agriculture has had several meetings and we agreed that we would start with the Mass Education Project.
After several weeks working on this JAAN presented to the Ministry of Agriculture  a concept and materials to start off with, fortunately they agreed with them.
We are starting of with a pocket book called 'Pet Guide Jakarta' covering all the basics such as responsible pet ownership, spay/neuter, The 5 freedoms of animal welfare, basic medical care, commitment, microchipping etc. Each topic featured in Pet Guide Jakarta has a poster representing each topic and we have 4 short educational videos covering the same topics.
All materials will be put on a MICROSITE which will function as an online library where you can find, use and download all the material. This will be a site that continues to develop and grow covering domestic animal welfare, wildlife animal welfare and environmental issues/topics.
After we have started our Mass Education in Jakarta our  goal is to do the same thing in other cities in Indonesia. So we will have 'Pet Guide Bandung', 'Pet Guide Jogyakarta', 'Pet guide Bali' etc.
To celebrate our major milestone and to socialize our Mass Education Project we had a launching at Jakarta's City Hall ( Governor's office ) in North Jakarta! The launching was a success, to read the media's reaction to our event, Click here!
Watch this space to see what is our next step, to make Jakarta an animal friendly city!