---
This is a call to the Bank of China to immediately CEASE funding for the construction of the hydro dam in the Batang Toru Rainforest, Sumatra, Indonesia as many animals will suffer. Read more on how you can join!


A billion-dollar hydroelectric dam development in Indonesia that threatens the habitat of the worlds rarest great ape has parked fresh concern about the impact of Chinas globe-spanning infrastructure drive.

The site of the dam in the Batang Toru rainforest on Sumatra island is the only known habitat of the Tapanuli orangutan, a newly discovered species that numbers about 800 individuals in total.
The $1.6 billion project, which is expected to be operational by 2022, will cut through the heart of the critically endangered animal`s habitat, which is also home to agile gibbons, siamangs and Sumatran tigers.
This project will wipe out the existence of the world's rarest ape.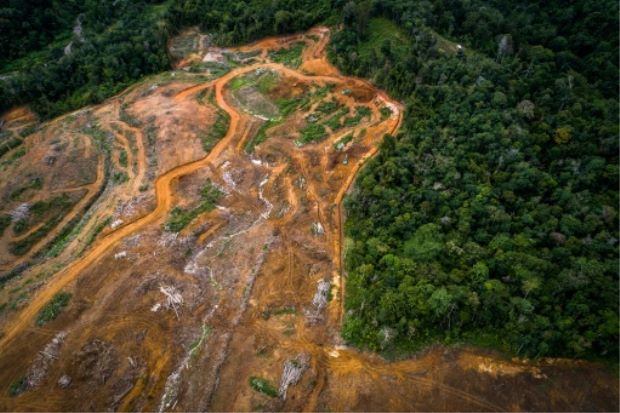 Below is a downloadable .PDF file of a letter addressed to The Bank Of China. Please download it and either a) drop it off to a Bank Of China near you or b) email it to the bank PLEASE include the emails that we have listed below.
"boxhill.au@bankofchina.com" boxhill.au@bankofchina.com,
"investor_relations@bochk.com" investor_relations@bochk.com,
"corp_comm@bochk.com" corp_comm@bochk.com, "hkinfo@computershare.com.hk" hkinfo@computershare.com.hk, "Citibank@shareholders-online.com" Citibank@shareholders-online.com, "privatebanking@bochk.com" privatebanking@bochk.com, "Info@bocigroup.com" Info@bocigroup.com, "Futures@bocigroup.com" Futures@bocigroup.com, "Nanyang@ncb.com.hk" Nanyang@ncb.com.hk, "Info@boci-pru.com.hk" Info@boci-pru.com.hk, "Chiyu@chiyubank.com" Chiyu@chiyubank.com, "Info_ins@bocgroup.com" Info_ins@bocgroup.com, "Boc_life@bocgroup.com" Boc_life@bocgroup.com, "Bocginv_bgi@bocgroup.com" Bocginv_bgi@bocgroup.com, "service.tw@bankofchina.com" service.tw@bankofchina.com, "melbourne.au@bankofchina.com" melbourne.au@bankofchina.com, "melchinatown@bankofchina.com" melchinatown@bankofchina.com, "banking.au@bankofchina.com" banking.au@bankofchina.com, "haymarket.au@bankofchina.com" haymarket.au@bankofchina.com, "parramatta.au@bankofchina.com" parramatta.au@bankofchina.com, "hurstville.au@bankofchina.com" hurstville.au@bankofchina.com, "chatswood.au@bankofchina.com" chatswood.au@bankofchina.com, "burwood.au@bankofchina.com" burwood.au@bankofchina.com, "brisbane.au@bankofchina.com" brisbane.au@bankofchina.com, "perth.au@bankofchina.com" perth.au@bankofchina.com, "adelaide.au@bankofchina.com" adelaide.au@bankofchina.com, "service_sg@bankofchina.com" service_sg@bankofchina.com, "service.jp@bankofchina.com" service.jp@bankofchina.com, "Service_KZ@bank-of-china.com" ServiceKZ@bank-of-china.com, "Service_KR@bank-of-china.com" Service_KR@bank-of-china.com,
"service.th@bankofchina.com" service.th@bankofchina.com,
"service.ph@bankofchina.com" service.ph@bankofchina.com,
"service.kh@bankofchina.com" service.kh@bankofchina.com,
"service.my@bankofchina.com" service.my@bankofchina.com,
"service.id@bankofchina.com" service.id@bankofchina.com,
"service.bh@bankofchina.com" service.bh@bankofchina.com,
"service.mn@bankofchina.com" service.mn@bankofchina.com,
"Singapore@bocigroup.com" Singapore@bocigroup.com